FREE TRAINING BUNDLE
AgentLocator's Guide to Converting Online Leads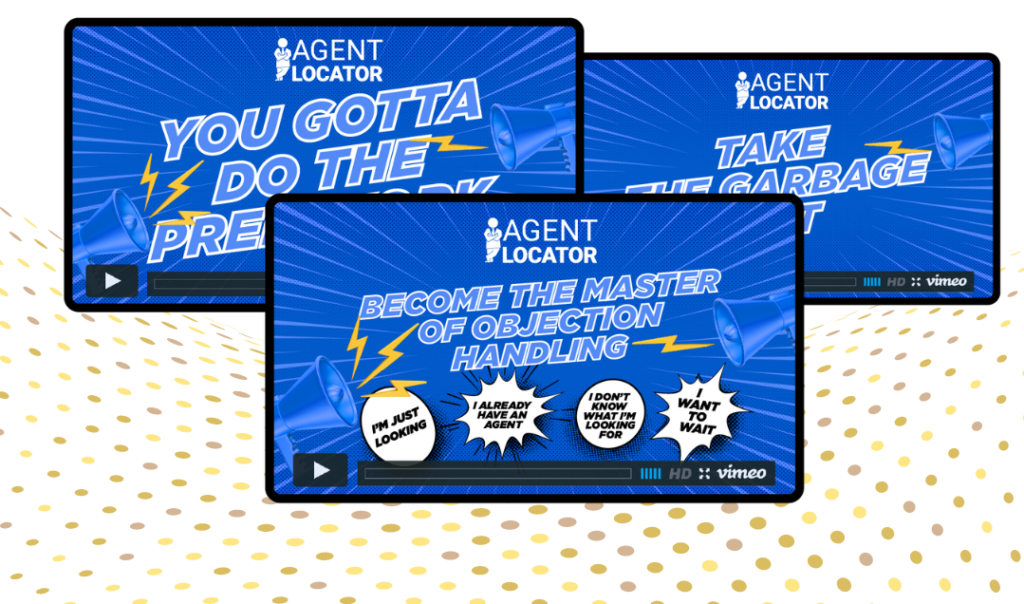 Learn how to convert your leads on autopilot!
Tested and proven resources and methods that will help you go from converting a few leads a year to converting several leads A MONTH. 84% of AgentLocator clients who have completed this course upon signing up have closed a deal within the first 6 months.
11 months in the making, we built this training bundle so you get answers to every question you ever had about online leads.
10 MODULES
From objection handling to organizing your CRM – we've covered it all.
100+ VIDEOS
Step-by-step video tutorials on how to build your lead conversion system
BONUS MATERIALS
Tips on branding social media, door-knocking, and drip campaigns